For Zhang Yingfen, 79, who lives in a small house with her 83-year-old husband and three other family members, plans to renovate shantytowns inside Beijing's Fourth Ring Road seem to promise a great improvement in quality of life.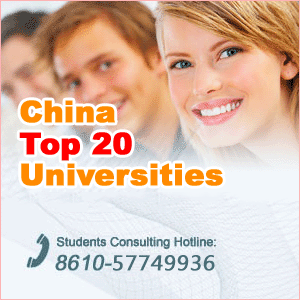 Her one-story house of 18 square meters in Liuhaodi is among those earmarked for the municipal government's planned urban renovations project, which will involve 500 billion yuan ($81.5 billion) of investment over the next five years.
According to the plan, more than 230,000 households will be affected in various ways, ranging from renovations of individual homes to the complete re-ordering of communities.
Zhang said her family moved to the Liuhaodi neighborhood in 1974. Located inside the capital's Second Ring Road, the area is now one of the largest shantytowns in Dongcheng district.
"The house is so crowded that my son and daughter-in-law have to rent a house in another area," Zhang said. "When my 21-year-old grandson brings his girlfriend to the house, I feel embarrassed that I cannot even find her a good place to sit."
Zhang said she hopes the government plan will provide her and her family with a new, larger house.
Eventually, the renovation project will be extended to include comprehensive improvements in old communities, urban villages and rural-urban fringe zones, according to an announcement from the Beijing Municipal Committee of Housing and Urban-Rural Development.
The five-year plan for areas within the Fourth Ring Road will involve 527 projects, 83 of which are to be completed in the first year, the committee said.
The project aims to improve quality for life for residents while fueling the economy, according to Chen Gang, deputy mayor of Beijing.
"The living area per family in the downtown area is about 20 sq m, lower than the average of 29 sq m for other areas, so the renovation will enlarge their living space," he said.
He pointed out three major problems posed by the shantytowns of Beijing. First, air quality is poor, with high use of coal, and waste left in the open air. Second, poor standards of construction and dilapidated housing mean an increased risk of fire, collapse and other such dangers. Third, the large migrant population in such areas contributes to high crime rates, meaning potential security problems for the city.
According to the current plan, most residents will be required to vacate their homes during the renovations, but will then move back to their previous homes.
Work will only start when 90 percent of residents involved in each project have agreed, and terms of compensation will be settled on the same basis.
Yi Chengdong, an associate professor from the Real Estate Research Center of Central University of Finance and Economics, said: "When it comes to urban shantytown renovation projects, the issues of land and compensation for the residents follow closely. But as most of the residents will move back after their projects finish, the compensation and relocation will pose few problems."
Dang Guoying, a researcher with the Rural Development Institute under the Chinese Academy of Social Sciences, said that many projects will involve replacing single-story homes with multistory apartment blocks, which will provide more space for existing residents, while freeing up land for additional housing. Such new apartments would be in prime city-center locations, making them attractive homes for prospective buyers.
"This could ease the pressure on space in Beijing. But the government should use the land efficiently and control the distribution, keeping it open and fair," he said.