A Chinese-English bilingual musical is to bring new theatrical experience to the Australian audience, according to Executive Producer Carrillo Gantner.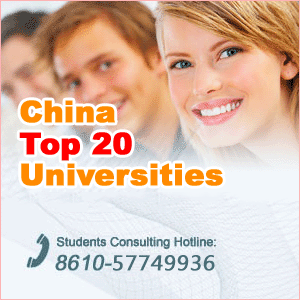 Cho Cho, adapted from Giacomo Puccini's classic Madame Butterfly by Australian playwright Daniel Keene, is the first musical co-produced by Chinese and Australian artists. It is expected to be staged in Sydney and Melbourne later this year.
With a similar story plot as Madame Butterfly but a different set in Shanghai, China, in the early 1930s, Cho Cho revisits a young girl's broken heart and also re-examines those familiar characters by cutting through different layers of humanity and cultural divide.
"It gives a fresh interpretation of the well-known story," Gantner said on Sunday during a promotion function.
Gantner, also president of Melbourne Festival and former president of the Art Center Melbourne, said Cho Cho is a "landmark " production.
This new bilingual production is the first cooperation in association with the National Theater of China, PlayKing Productions and the Arts Center Melbourne, managed by Australia APA and presented by the Australian Chinese Performing Artists Association (ACPAA).
Cho Cho was performed in Beijing in January this year. Peter Wilson, one of the world's best known puppetry directors, in collaboration with famous Chinese composer Cheng Jin, will bring a brand new theatrical experience to the Australian audience.
The Chinese website of New York Times commented that "Cho Cho was not only about telling the story of cultural differences but also revealing the collision, intersection and integration of Chinese and Western culture... Puppetry adds a staggering dimension to an already powerful work..."
Cho Cho will perform in both Chinese and English on stage featuring an international cast composed of both Chinese and Australian stage talents.
Chinese award-winning pop singer and actress Wang Zheng will render a melancholy song on stage as the title role Cho Cho. Australian musical veteran Scott Irwin plays as Captain Pinkerton. Joining them are David Whitney as Sharpless, Hou Yansong as Uncle Luo, Du He as Aunt, Danielle Barnes Irwin as Kate and Han Xing as puppeteer.
It was probably inevitable that the Australian and Chinese performers of Cho Cho would experience a clash of cultures before they took to the stage.
Themes about colliding ideas of love, commitment and integrity have been deliberately amplified in a production that has been negotiated, dissected and performed simultaneously in English and Chinese.
But they didn't expect to be "lost in translation" quite so quickly - from the moment the Chinese actors saw their costume and make-up designs. The actors refused to wear the gaudy, exaggerated interpretations of 1930s Shanghai.
Actress Du He said she was surprised to find herself in a fur coat, which was meant to signify extravagance, but which she thought made her look like a Mongolian herdsman.
There were tears and protests on both sides. "It is unusual working in a culture that's 5,000 years old where everything is done by tradition and there's not a lot of interpretation," says designer Richard Jeziorny. "The costumes were not outlandish. We don't have Churchill in a pink tutu. Things that you'd do in Australia, you can't."
Producer Wang Ziyin stepped in to avert an actors' strike. "The Chinese actors said: 'That's what you think Chinese look like - you think we're all comical and you're normal'," she says. "I had to force a change. I really was a bully."
After explanations and negotiations, the costumes were adjusted but not discarded. Actors and creators earned each other's respect.
William J.W. Yu, chairman of ACPAA, said: "The combination of music, theater, poetry and puppetry creates enchanting storytelling and a truly unique theatrical experience. Cho Cho becomes another exquisite piece in the culture history of Sino- Australian relations."