Surviving in the digital age is a daunting challenge for traditional bookstores. But in Beijing, a bookstore that opened in 2006 is not just surviving, but thriving in the capital's literary and intellectual scene.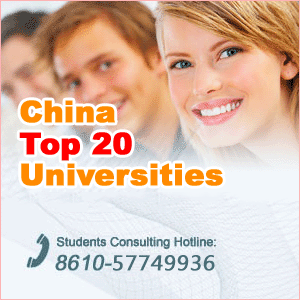 Now in its seventh year, the One Way Street Library bookstore is the must-go destination for avid readers in Beijing.
The store's management team make it a point to ensure they stock only quality books. A special group is dedicated to selecting books, which are brought in once or twice a week. Manager Wu Yanping says One Way Street doesn't supply books he describes as "poor quality."
"We pay a lot of attention to the quality of books. We have a very high standard of choosing what books to sell here in the store. Every week, we will make a recommendation book list of different subjects to the readers," Wu said.
"I love reading and I love the atmosphere here. Finding the right book while browsing in the bookshop is a great experience," a customer said.
One Way Street Library is not a traditional bookstore. It also offers a space for authors and readers to communicate. Seminars held on the weekends are a smash hit among the literary crowd in the capital. Each event is aimed at stimulating conversations about topics relevant to today's world, and they are often led by well-known authors and artists.
Since its first event in 2006, One Way Street has held over 530 seminars, attracting at least 100,000 readers.
The store is also embracing the digital age, by maintaining its connection with readers through an online app which it launched last year.
Wu says the app has several functions, including book recommendations, book reviews etc. Customers can find all the latest information on the store on this app and their feedback and suggestions are recieved immediately. A special team is managing the app.
The founders of One Way Street Library hope to eventually make their distinct bookstore a national chain, with outlets spread across the country. A One Way Street book series and magazine are being worked on and might hit China's cultural marketvery soon.