She loves to travel with her guitar, everywhere around the world.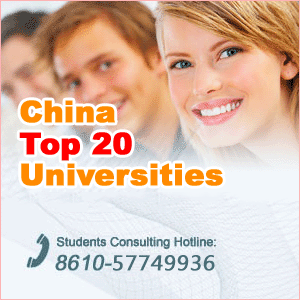 "I didn't choose to play guitar. Rather, it chose me," said Yang Xuefei, Chinese classical guitarist.
To many Chinese youngsters grown up listening to ballads, guitar seemed to be a symbol of their rebellious adolescence. But when the long-haired Yang played in her elegant evening dress, she would change people's perception towards this musical instrument.
When Yang was a little girl, her parents took her to learn music with the aim of "letting the naughty girl sit down for a while".
At that time, the most popular musical instrument was accordion. But after seeing seven-year-old Yang, the teacher believed her too small to carry the heavy accordion, and suggested that she try guitar.
"I was astonished at the suggestion, because I haven't heard of guitar before," she recalled. But as soon as she bought her first guitar with 20 yuan (about 3.26 U.S. dollars), she fell in love with its sound.
She improved quickly, making her public debut at the First China International Guitar Festival and accumulated international reputation by giving concert tours to Spain, Portugal, Japan, etc.
After middle school, she became the first guitarist to enter a music school in China, and the first Chinese guitarist to study in Britain with an international scholarship.
"Chinese teachers taught me skills, while English teachers let me know how to become a guitarist," she said.
Yang noted that many Chinese students had good skills, but what they lack understanding to the music. That was just what she learned in Europe.
"When I saw the Baroque house, it had rich decoration, I immediately thought of the graces in the music," she said. "Gradually I began to understand more of Western music."
An important person in Yang's life was Australian classical guitarist and Grammy Award winner John Christopher Williams.
"He has always been my idol," Yang said, recalling that when she just started learning guitar, her dad used to record Williams's performances for her.
The girl first met the legendary guitarist at the age of 17 when she was having a master class. "I was nervous in front of him, because I wanted to do well and leave an impression to him."
It was out of Yang's expectation when she later learned that before leaving for Hong Kong, Williams told his interpreter to give his guitar to the fledgling Chinese musician.
Later in Britain, they met for a few times. "He never really taught me the skills for one specific piece of music, but he acted as a mentor, always encouraging and inspiring me."
Now Yang has graduated and won the Royal Academy of Music Principal's prize. She launched albums and gave about 50 performances a year worldwide.
But she never forgot that her root was in China.
Encouraged by Williams, she adapted Chinese folk music for guitar, in the hope of establishing a bridge between China and the West.
She also wished to popularize classical guitar in China.
"Many Chinese don't know much about guitar," Yang said. "When I was learning guitar in China, a schoolmate once asked me 'could guitar be played in a concert hall'."
But she saw guitar a good music instrument to learn. "It is quite intimate. You can't carry a piano with you all the time, while playing violin needs a bow. But guitar is like your baby, always lying in your arms, close to your heart," she said poetically.
Yang said she always carried her guitar with her on holidays. "I like playing on the beach, just as self-entertainment," she said. "To some extent, it started a new world for me. It is part of my life."