Zhao Liping feels down but not out after another fruitless day of house hunting. She isn't looking for an investment property or second apartment. Instead, Zhao is seeking a new home for 28 children and young adults, many suffering cerebral palsy, who face eviction later this year to make way for a real estate development.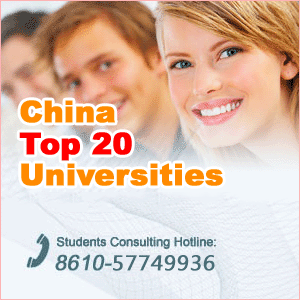 When she arrives at their current home, the many children stop playing and call out "Mother Zhao." It's one of the moments that make her charity work on behalf of these unwanted children worthwhile. Some of the younger children leap into her arms.
Dripping with sweat and exhausted, she asks her own mother, a volunteer at the house, to cut the children some watermelon.
"I can't say the work is easy. I often feel tired, but I won't give up. I enjoy hearing them call me 'Mother Zhao' because I feel that they are attached to me," Zhao tells Metropolitan.
The 41-year-old is the founder of 365 Chenguang Baby Home, an NGO founded in 2010 that has so far cared for more than 60 disabled children, including the 28 current residents.
Located down a long road near a putrid rubbish dump in Banbidian village, Chaoyang district, Chenguang Baby Home has six rooms and a narrow yard. Residents range in age from 1 to 24. All were abandoned by parents because of a disability.
Zhao is responsible for everything, from cooking and cleaning the house to raising money and taking children to hospital.
"I'm just a normal person persistent in doing something that is not that normal. I'll keep doing it until I die," said Zhao.
Destiny knocks
Zhao used to live an easy life and never thought that she would devote her life to charity.
Zhao went to Beijing with her daughter in 1999 after getting divorced, and opened a beauty parlor. Having good business sense, life went smoothly for her at that time. In 2003, Zhao bought an apartment and car in Beijing.
"My daughter began to brag that our family was rich among her friends. This was bad, so I started to do charity work with her. I took her out to collect plastic bottles on the street. We donated money earned to help those in need," recalled Zhao.
She began to pay attention to the issue of children with cerebral palsy in 2006, but it was not until 2008 that she decided to make helping children with cerebral palsy her life goal. In November that year, Zhao helped two newborn sisters diagnosed with cerebral palsy receive treatment in Beijing. One month later, Zhao received a call from the sisters' mother telling her that the elder sister had died.
After hearing from the mother that the deceased infant had never worn shoes before, Zhao brought a pair of red shoes and rushed to the hospital.
"After I arrived, the baby's eyes were wide open. It was terrifying. I thought to myself that this is something that is destined. My heart hurt and I promised the baby that I will try to help children like her for the rest of my life," said Zhao.
"After I said it, the girl closed her eyes. Maybe it was a coincidence, or maybe she understood my words."
Keeping the promise to the elder sister, Zhao started her charity work in 2008.
School of hard knocks
Zhao initially worked with other charity organizations before launching the Chenguang Baby Home in 2010.
"Most organizations don't want to take on children with cerebral palsy because it takes too much investment," said Zhao, explaining how she has encountered many problems over the past three years.
"Because most children [at Chenguang Baby Home] have cerebral palsy and are young, I often need to clean up feces and vomit around the house," Zhao added.
"I also need to take them to receive treatment, often waiting an hour each time just to register at the hospital."
For Zhao, each September when school starts is one of the hardest times because most schools do not accept enrollments of disabled children. For those lucky enough to attend school, Zhao worries about them being bullied.
"When one of the girls I care for went to the primary school last year, she cried every day. I later found out that all her classmates called her names and bullied her, which made me so angry," Zhao recalled.
Chenguang Baby Home requires more than 30,000 yuan ($4,877) to cover basic monthly expenses, with most funding coming from donations by Zhao's friends and money she makes from her beauty parlor.
"Besides daily expenses, medical costs are very high. For instance, I spent more than 100,000 yuan in treating a 4-year-old girl battling the last stage of an aggressive form of retina cancer," said Zhao.
Uncertain future
Zhao worries about whether she will find a new house to move to after the current one is demolished.
"It's hard. I've been to many places, but I can't find a suitable one. Houses I have seen are either too squalid or too expensive to rent," Zhao told Metropolitan.
If a new site for the Chenguang Baby Home isn't found by October, children might end up wandering the street, noted Zhao.
Because she has had difficulty finding a full-time carer to look after the children, Zhao's 67-year-old mother and her younger sister's family all volunteer to help her.
"Since I've been here, I have suffered appendicitis twice. But I think my daughter is doing a good thing, so I want to help her," said Zhao's mother.
Although operating costs are high, Zhao does not want to embark on a large-scale fundraising campaign. Aware that public trust in charities is already low due to a series of scandals, she worries her baby home could suffer from the backlash.
"My [fundraising] ability is limited. I want to provide good quality care for the children," said Zhao.
Zhao hopes her charity's children can one day be adopted, but knows for many such a fate is unlikely. "It's hard for people to adopt disabled children, so I'm prepared to take care of them for the rest of my life," she said.