The Chinese Embassy in Fiji on Monday hosted a ceremony for 25 Fijian students, who have been offered Chinese government scholarships to further their studies in China in the next few years.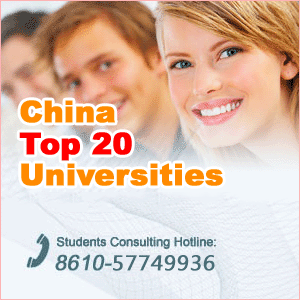 Upon instruction of Huang Yong, Chinese ambassador to Fiji, Yang Zhaohui, political councilor of the Chinese Embassy, attended the ceremony to hand over the admission notices to the scholarship- winning students. According to Yang, all the universities and majors were chosen by the China Scholarship Council (CSC) to cater to the most urgent needs of Fiji society, such as agriculture technologies and medical care.
"The years of expertise study will enable the students to contribute their strength to the general welfare of Fiji society when they come back," Yang said, adding that he hopes the students will treasure the opportunity to learn more knowledge while indulging themselves in the Chinese culture, so as to boost cultural exchanges and strengthen friendship between the two countries.
Having been recommended by Fiji's Public Service Council, the chosen students will have access to two to five years of studies in more than 10 top-ranking Chinese universities under scholarships that were offered under the full support of the China Scholarship Council.
Starting from September, the students will begin studying various majors ranging from agriculture, law, business administration to clinical care. Most of the students will have to take a one-year Chinese language course first. After finishing their studies, they will be able to receive bachelor's or master's degrees.
According to the China Scholarship Council, the chosen universities are in different regions of China, with a wide span from the capital Beijing all the way down to the south. During the students' stay in China, they will get full exposure to the various ways of life, have plenty of opportunities to see and experience by themselves and communicate with fellow students.
As part of a Fiji-China educational cooperation program, China offers 30 government scholarships every year to Fijian students starting from 2013, with tuition fees and expenses of accommodation fully covered by the Chinese government. Students will also receive monthly living allowances during their stay in the country.
The Chinese Embassy advised Fijian students who would like to pursue further study in China in 2014 to keep a close watch on relevant advertisements to be published by the Public Service Council by February next year.