Increasing numbers of parents are now focusing more on early childhood education, with many kindergartens providing education through various systems, such as traditional Chinese and western preschool education.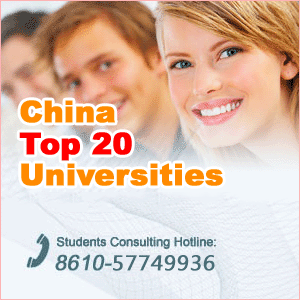 As preschool education in the Chinese mainland steps up its efforts to catch up with international standards, there is still a gap between education systems in China and that in some developed countries, in terms of both content and style.
Yu Jingjing, the principal of Rainbow Bridge Kindergarten, has been getting involved in early childhood education research for a long time. She is known for introducing a preschool education style that mainly focuses on the training and nurturing of the children's comprehensive abilities to the Chinese mainland.
"China's Ministry of Education strictly forbids any primary school-style education in kindergartens. Primary school education emphasizes developing the abilities of children in five aspects, namely language, art, science, society and health. Any tendency to implant this form of education into the kindergarten education systems is strongly discouraged, since it is far better to nurture children's comprehensive abilities."
Following the Ministry's guidelines, Chinese kindergartens have formed their own characteristic style of teaching. But Xu Ting, who teaches in a kindergarten in east China's Wuxi City, believes preschool education in China has its shortcomings in comparison with that in some other countries.
"There are still some shortcomings concerning preschool education in China. The growth of children requires the development of their physical forms, the enrichment of their imagination and the enlightenment of their creativity, as well as the forming of good habits."
In contrast to the teaching contents and manners of kindergartens in the Chinese mainland, Hong Kong's kindergartens contrast quite significantly in style as they have inherited traditions from western countries. Yu Jingjing explains.
"Kindergartens in Hong Kong mainly set their courses according to their own students and teachers, rather than by following a specific guideline set by an authoritative institution. They pick up various textbooks with diversified cultures and concepts and try to explore and develop the potential of the kids, helping to focus on one special aspect."
Some teachers in the Chinese mainland are already aware of the contrast between the different teaching concepts and hope to experiment with change. Zhang Baihan, a kindergarten music teacher, tries to teach her students music in ways not traditionally practiced in China.
"Most of the Chinese piano teachers only emphasize developing the playing skills of their young students, but by using western methods, I think the way to let the kids master the skills is to ask them to feel the music with their hearts. Music is art. To create good music is an expression of the inner soul."
Whether to focus on teaching children comprehensive abilities or a specific subject, whether to emphasize playing technique or feelings toward music, are questions that the Chinese educators need to uncover. Yu Jingjing voiced her opinion.
"We should teach children in accordance with their aptitude. The concepts of Chinese and western early education have different focuses, as the Chinese system is better for those with stronger social abilities and curiosity, while the western ones are better suited to those with greater independence and self-awareness."