The Shanghai-based Oriental Morning Post reported at the beginning of this month that only 29 percent of Shanghai college graduates this year had found employment as of April 10. This was accompanied by predictions that this year would be the most difficult year for new graduates in the job market.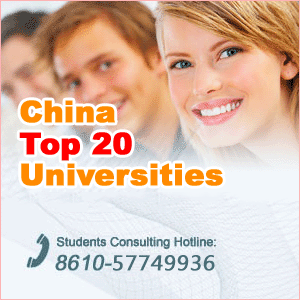 Shanghai Municipal Education Commission issued a statement countering the figures half a month later, saying that 44.4 percent of recent graduates had already signed employment contracts, though it did admit the situation is a little bit worse than last year, when 2 percent more students had already found a job. However, officials from the commission said there is still room for improvement, as usually a lot of students sign contracts in May and June. They also promised to help improve the employment rate.
I'm not clear what kind of things the authority will do to achieve its goal. But I hope it will not simply put more pressure on schools, which will then push their students to sign contracts with any company as soon as possible. It's quite common that several months before the graduation season, teachers take more of an interest in their students' job-hunting. They ask about the progress so frequently that they significantly add to the students' stress. Some students will rush to sign a contract just to get their teachers off their backs, although the student may never end up working in that company. While this boosts the employment figures on paper, it does nothing to solve the problem fundamentally.
A far better solution is to take a more long-term approach to educating students in job-hunting skills, so that when the time comes for them to look for work, they are better equipped to handle the application and interview process, lessening their stress loads and increasing their success rate. Currently, many schools hold job-hunting lectures in the last semester, which is far too late.
As for students, job-hunting should be something they are actively considering when choosing a major, and throughout their college studies. They should increase their practical experience by taking as many internship opportunities as possible - though of course, they should make sure these don't interfere with their academic studies.
A very common problem among Chinese college graduates is that they let their parents make too many decisions on their behalf. Many students study a major picked by their parents, and spend too much time with their heads in books. Thus, when the time to find a job comes, they have no clue about what to do.
Taking on more internships and seeking other, broader experience will help them develop a clear plan and direction.
Some parents support their jobless graduate children, allowing them to stay at home until they find a job they are satisfied with. I think this only spoils the graduates and promotes laziness. Instead, I urge parents to encourage their children to find a job as soon as possible so that they can support themselves.
According to figures reported by the Xinhua News Agency, 6.99 million students will graduate from colleges this year, 190,000 more than the previous year, while the positions available to them have decreased by around 15 percent. In such circumstances, schools, students and parents have to better prepare for the challenges of an increasingly competitive job market.