The employment and further studies rate among Shanghai graduates reached 88 percent last week-almost the same percentage as last year, the Shanghai Education Commission said Monday.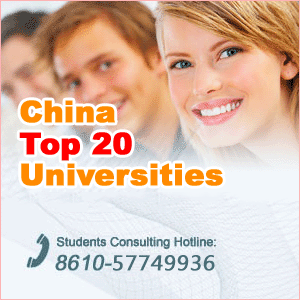 The figure includes graduates who have secured a job, been admitted to a postgraduate studies program, decided to study abroad or who are starting up their own businesses.
A breakdown of the figure was unavailable, but in May, only 44 percent of seniors at Shanghai universities and colleges had found a job or signed up for more studies - down 2 percent from the previous year, the commission said.
Li Ruiyang, deputy director of the commission, said that the overall employment situation of graduates was stable, though graduates had found it hard to find a job in the first two quarters of the year due to the economic slowdown.
"Schools have organized a lot of job fairs and recommended students to companies, which helped the employment rate grow quickly," Li said.
Manufacturing, social service, finance, insurance, education and culture are the main industries employing graduates, recruiting more than half of the graduates in the job market.
Signing soon
The commission also conducted a survey into unemployed students. Half claimed they would be signing a job offer soon. Ten percent are preparing for next year's postgraduate entrance exam and 20 percent are still looking for jobs.
Some 20 percent of the jobless graduates said that they did not intend to find a job or pursue further studies.
The commission said that the employment rates of postgraduates and undergraduates fell 0.7 and 0.6 percentage point respectively to 90 percent and 86 percent while the employment rate among college and vocational school graduates rose 2.8 percentage points to 90 percent.
Not so fussy
"Vocational school graduates are less picky about jobs and pay. What they learned (at school) is also more practical and fits the needs of companies," said Xia Jianguo, principal of Shanghai Dianji University.
Xu Donghao, a graduate of Shanghai Publishing and Printing College, signed an offer with the Shanghai Banknote Printing Plant last September.
"I am very lucky because (recruiters for) the plant came to our school to recruit employees directly," Xu said. "I got the offer because I had won an award in a national printing skills contest, which proved my ability for the job."
Pursuing further studies
Meanwhile, more and more university students prefer to pursue further studies.
At Fudan University, less than 30 percent of graduates went to the job market, with the rest choosing to keep their studies going.
"The main goal of our undergraduate education is to establish a foundation for postgraduate studies," said Liu Jinhua, director of student employment center of Fudan University.
As Shanghai continues to close outdated plants, the number of traditional vocational job positions for graduates may fall, Li said.