The effects of the recession in the Chinese job market has reached Master of Business Administration (MBA) students, as some of them are now choosing to postpone their graduation to buy them more time to find a job before setting out into the real world.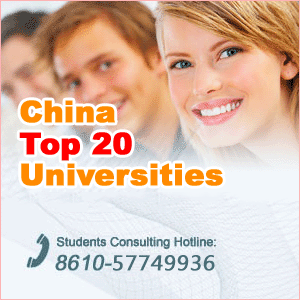 Long considered one of the more expensive degrees, Chinese MBAs cost students more than 100,000 yuan ($16,290) in tuition fees, but it is a cost that many students are willing to pay for the promise that they will land a good job at a reputable company once they earn their degree.
No longer a preferred hire in the global economic depression, MBA graduates now among those finding it tough to secure employment.
Alternative options
China Economic Weekly quoted Tuesday a student from the School of Economics and Management at Tsinghua University saying that about 30 students in his graduating class of about 120 students have decided to put their graduation on hold for the time being.
Some of the students will extend their time at school as they try and start up their own businesses, or plunge into a double-degree, Li Le, a press officer for Tsinghua University, told the Global Times.
Li was unable to say for sure how many MBA students have decided to postpone their graduation, however, saying that the school would only have accurate count after the summer vacation.
Little incentive
Lambert Yu, a graduate of the MBA program at Tsinghua, told the Global Times that more students are choosing to postpone their graduation compared to previous years, but said that the number is still relatively low.
"They choose to postpone when they graduate, not only due to the downturn in the job market, but also because of a new Beijing hukou (household registration) policy, as they want to find a position at a State-owned enterprise to solve their hukou issue," he said.
According to the new Beijing hukou policy, master graduates above the age of 27 no longer qualify for a Beijing hukou.
MBA students, who must have at least three years of work experience when they graduate, mostly all surpass the age limit and thus have little incentive to finish their degrees without a job offer from a State-owned company, which is their best option at securing themselves a Beijing hukou.
Yu, who now works at a private company in Beijing that specializes in decoration and refurbishment, added that because MBA students have built up work experience in their field of study, it is also difficult for them to obtain jobs in other areas, which is why some students prefer to extend or pursue their studies to ride out their job hunt as a student rather than an unemployed graduate.
Overqualified woes
Clarice Chen, another MBA student from Tsinghua is now back in Shanghai looking for a job. She said that she worked for media before returning to school, but that after graduating, she has been facing the challenge of finding a job worthy of her qualifications.
But due to employers' hands being tied because of the economy, she may be out of luck.
"We won't employ a MBA graduate this year," Liu Yi, manager of Shenzhen-based Riverwood Solutions, told China Economic Weekly. "We have other employees suitable for our positions, and considering that MBA graduates want a high salary and position, we can't afford to take any of them on now."