(XJTLU, China, 31st October) The Department of Urban Planning and Design (UPD) at Xi'an Jiaotong-Liverpool University (XJTLU), in collaboration with the International Laboratory of Architecture and Urban Design (ILAUD), hosted the Second International Workshop on Critical Planning for Chinese Cities in Suzhou, last week.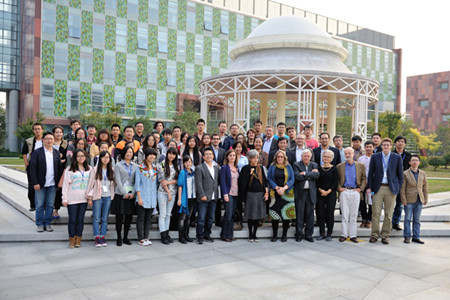 The International Workshop on "Critical Planning for Chinese Cities" (CPCC) aims to bring together scholars and students from all over the world to discuss a key theme and provide policy based and design solutions for a related case study on the conflict between urbanisation and rural protection. The Workshop received the endorsement from Suzhou Municipal Tourism Administration and the sponsorship from Suzhou Industrial Park Design and Research Institute Co.Ltd.
The idea behind the workshop was to study the system of rural villages around the city of Suzhou where the pressure of urbanisation is threatening the residual surrounding countryside with several implications in terms of loss of vernacular/minor heritage, transformation of a unique cultural landscape and displacement of local people.
Under the coordination of Dr. Giulio Verdini and Dr. Yiwen Wang with the support of Dr. Joon Sik Kim, all from XJTLU's Department of Urban Planning and Design, this year's workshop centered on the theme of "Re-Programming Dongshan Peninsular in Tai Lake - Policies and design solutions for preserving a cultural landscape".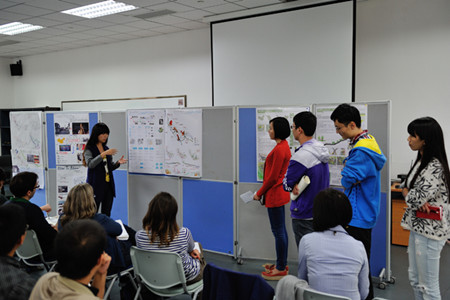 The workshop, which ran from 19th to 26th October, included international seminars, charette, field visits, reviews and an award ceremony. The partner institutes of the event included: The Ecole Polytechnique Federale de Lausanne; South China University of Technology; Suzhou University of Science and Technology; Xi'an Jiaotong University; and Wuhan University. Scholars from Shenzhen University, Polytechnic of Milan, University of Nottingham, National Research Council of Italy, Chinese Academy of Social Science, Guangdong University of Foreign Studies were also present.
During the introductory lecture, Dr. Jessica Sewell, UPD head of Department, welcomed friends, old and new, to the event at XJTLU and highlighted the successes of the 2012 workshop, adding that she hoped to see this years' research develop into even more exciting ideas on the topic of urban planning in China.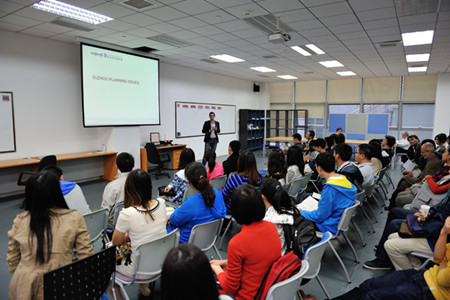 Also to speak was Professor Paolo Ceccarelli, President of ILAUD, and the scientific coordinator for this year's workshop. He emphasised the importance of trying to combine students' work with faculty research, not only from different universities, but also from different academic and practical backgrounds. He urged people from all around the world to participate in this kind of workshop either face to face or through the internet to help develop the understanding of the challenges of urban planning in China.
Other topics discussed during the International Seminar on "Managing rural landscape in China", on Monday 21st October, included a first introductory session on "City, countryside and landscape" chaired by Dr. Giulio Verdini from XJTLU, a session on "Landscape: Conservation/Management", chaired by Dr. Yiwen Wang from XJTLU and a final one on "Landscape: Dimensions", chaired by Francesca Frassoldati from South China University of Technology.
Over the following days, more than 30 students were encouraged to work in small groups to develop a project of their own to identify the suitable tools for understanding the background and challenges related to this year's case study: Dongshan Peninsular, in Tai Lake in the west of Suzhou.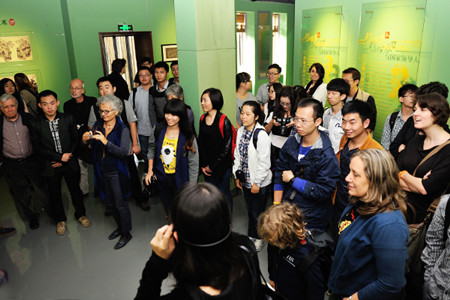 Their findings, along with those of academic participants, formed the backdrop to the final presentations on the last day of the workshop. Each group presented their results to an audience of peers and government officials and they were judged on 'most sustainable proposal' and 'most feasible proposal' by workshop tutors and students respectively.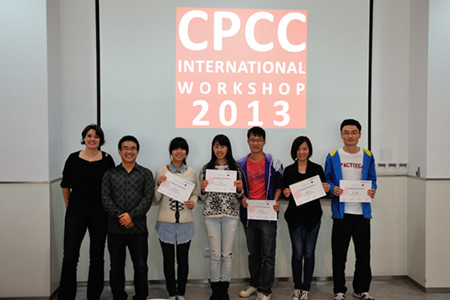 As this year's event came to a close, all students were awarded a Certificate of Participation and encouraged to take part in the next workshop.
(Reporter: Xuan He; Editor: Douglas Warner)