March 29th, 2014: China Pharmaceutical University (CPU) sees the opening of its first International Students Research Forum hosted by its Office of International Exchange & Cooperation & the International Student Union of CPU (CPU-ISU) and 2013 Nanjing Municipal Government Scholarship Awarding Ceremony at its Xuanwumen Campus Auditorium. Featured keynote speakers include: Prof. Lingyi Kong, Vice President of CPU; Mr. Xiaonan Yu, Deputy Director of International Office of Jiangsu Provincial Department of Education and Ms. Wei Wang, Director of the Office of Higher Education & Teachers' Training of the local Nanjing Municipal Education Bureau. Guests include the leaders of the Office of International Exchange & Cooperation, the Graduate School, the Undergraduate Teaching Affairs Office and the Youth League of the university.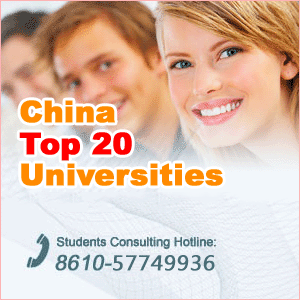 In the warm welcome speech delivered by Vice-President Lingyi Kong, he expressed his satisfaction with the university's efforts and achievements in international student education. He also encouraged students to overcome challenges in their life and academic studies in China and make greater efforts for further perfection. CPU has been recruiting international students since the 1950s and has seen the graduation of more than 1,000 international students from over 60 countries, many of whom have established research excellence in their own fields.
In the opening speech by Director Xiaonan Yu, he gave an overview of the history of development and current situation of international student education in Jiangsu Province. He fully acknowledged CPU's achievement made in the education of its international students, especially in improving their overall research levels. He ended his speech with his expectation of more and greater achievements in CPU's international student education.
Additionally, the statistics of international students in Nanjing was given by Director Wei Wang. She emphasized that great importance has been attached to international student education as a crucial part of the municipal government's globalization strategy for the city of Nanjing. The establishment of Nanjing Municipal Government Scholarship has been part of the local government's efforts. Director Wang also encouraged international students to work harder in return of the funding and support from China's central and local governments.
In the end of the ceremony, the speakers and guests conferred the 2013 Nanjing Municipal Government Scholarship awards to 22 CPU students, with a total grant of 340,000 RMB.
Mr. Zhixiang Shi, associate professor and deputy director of CPU Office of International Exchange & Cooperation and alumni Meko'O Didier Jean Louis, a Cameroonian Doctor of Microbial and Biochemical Pharmacy made presentations on undergraduate and graduate studies at CPU respectively. Academic lecture series were given by Professor Jiasheng Tu, Wenyuan Liu and Lianwen Qi, with topics well-received by the audience.
The forum was held to boost CPU international students' competitiveness in scientific research up to a higher level. As the first attempt of its kind, the forum helps CPU international students to gain more experience in their scientific research.
Attention from the media was attracted from JSTV and chinanews.com. Financial support was obtained from CPU-PHARMA, China Pharmaceutical University Pharmaceutical Co., Ltd.