Introduction to BJIAS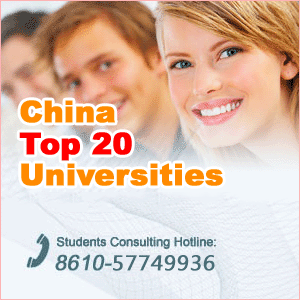 Beijing International Arts School(Beijing Acrobatic School)is a public secondary school approved by the Beijing Education Committee with an extensive history of international exchanges. We are qualified to recruit students from home and abroad and are an important base for producing professional artists.
Location and Environment
  We are located in the Beijing Economic & Technological Development Area (BDA), surrounded by a beautiful neighbourhood and within walking distance to all major public transportation. We are equipped with first-class teaching facilities and a campus area of 66,786 square meters. There are nearly 30 modern training halls, sound labs, computer rooms, paint workshops and multimedia classrooms. A beautiful, quiet campus with comfortable student dormitories and a modern dining hall provides a perfect environment for students to study, dine and relax.
School Honors
  Since the founding of our school in 1999, our teachers have tenaciously improved the standard of teaching at our school year by year, and our level of teaching is endorsed by related specialists. In 2003 and 2009, our school passed the evaluation by the Education Inspector Office of Beijing Municipal Government, became a Superior Vocational School in 2006, and also became a key secondary school by the Beijing Education Committee in 2009. In addition, our school sailed through the education administration evaluation of foreign students which organized by Beijing Education Committee, Beijing Association of Expatriate Students' Education and Division of Exit-Entry Administration of the Beijing Municipal Public Security Bureau.
  Russian students attended the 6th International Circus Competition in the Italian and the Monte Carlo 《Debut Stage》 International Acrobatic Competition and received silver medals in both competitions. In addition, Russian students won the gold medal in the first of Youth Acrobatic Festival in Moscow.
  Korean students joined the "Shi Du Cup" Traditional Martial Arts Competition in Beijing and won the first prize. In addition, our school's foreign students annually participate in the "Multi-Cultural Festival" and "Chinese Language Festival" and have won first prize many times.
  Foreign students who learn diploma courses graduating from the school can reach the university entry requirements not only in specialties but also in Chinese language. All foreign students can be admitted to their ideal colleges and universities and our school's enrolment rate is 100%.
School Dimensions
  We have modern training halls, sound labs, computer rooms, paint workshops and multimedia classrooms. Our School can accommodate 1000 Chinese and foreign students. Since the founding of our school, nearly 300 foreign students from the USA, France, Japan, South Korea, Russia, Australia, Germany, Holland, Indonesia, Myanmar, Denmark, Brazil, more than 30 countries, have studied at our school or had shot-term training.
Teaching ability
  We employ many well-experienced qualified teachers as well as some of China's best young graduates. In addition, we regularly invite renowned instructors and professors, from art colleges and universities, to give lectures or seminars in all majors. We use the same textbooks as academic institutions to teach our students. Our goal is to produce high quality students for arts colleges and universities, and excellent professional artists for specialized art troupes, enterprises and institutions.
Living Conditions
  The school provides students with comfortable, affordable accommodation.
  Our school has a 24-hour clinic service for foreign students.
  Foreign students have meals in the dining hall which provides both Chinese and western cuisine.
Courses Offering
  1.Non-art courses
    (1)Language class
    (2)Diploma class
  2.Art courses
    (1)Diploma class
    (2)Non-diploma class
    Specialty:Performing Arts Specialty,Fine Arts Specialty,Dance Specialty,Martial Arts Specialty